With 350 mile and 5 locks to go, we are looking forward to making it to the Gulf. The Tenn-Tom Waterway, https://www.tenntom.org/, had a couple nice towns to visit like Fulton TN and Columbus MS. While at Grand Harbor Marina in Fulton, we visited the Shiloh Military Park and the town of Fulton. This was quite educational with all the rich history from the Civil War. While at Columbus Marina we took a trip to the birth place of Elvis Presley in Tupelo MS. The Tenn-Tom is like driving down I-75 from Michigan to Florida. It has been fun running into many of the same Loopers from port to port and as many as 20 boats could be at the same marinas at the same time. Our next stop is Demopolis Alabama and then Dog River in Mobile Alabama.
Tip of the day: Never doubt a women's intuition.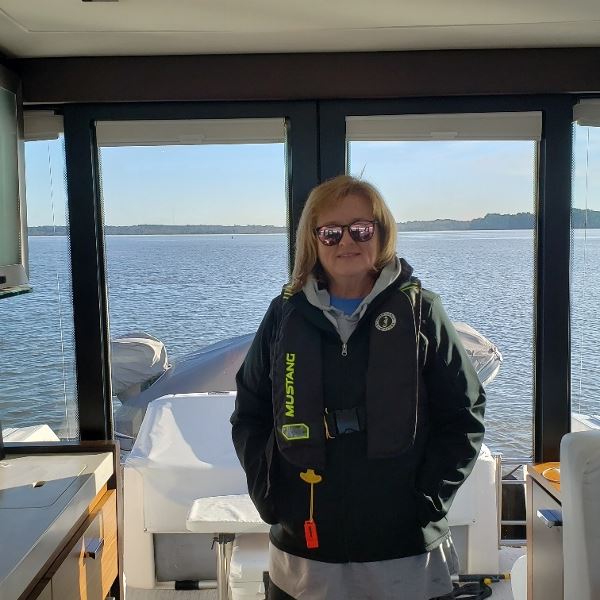 Val is getting to be a pro at tying up in the locks. Some times it's a little cool at 7 AM.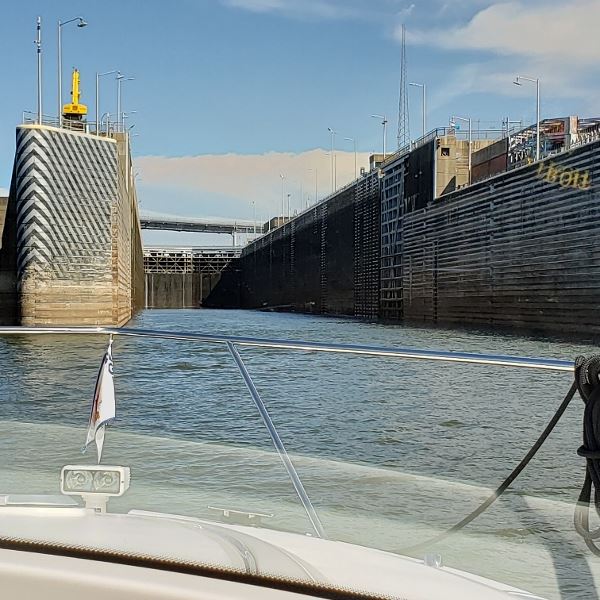 The Fulton Lock is a 65 footer.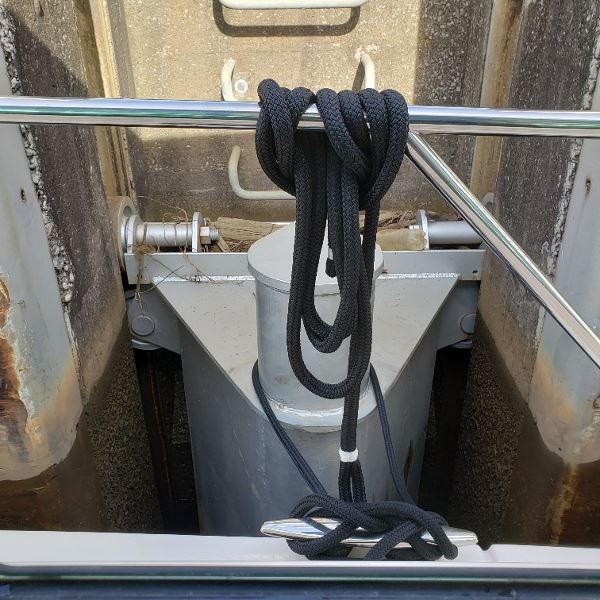 These are floating bollards that we tie to in the locks.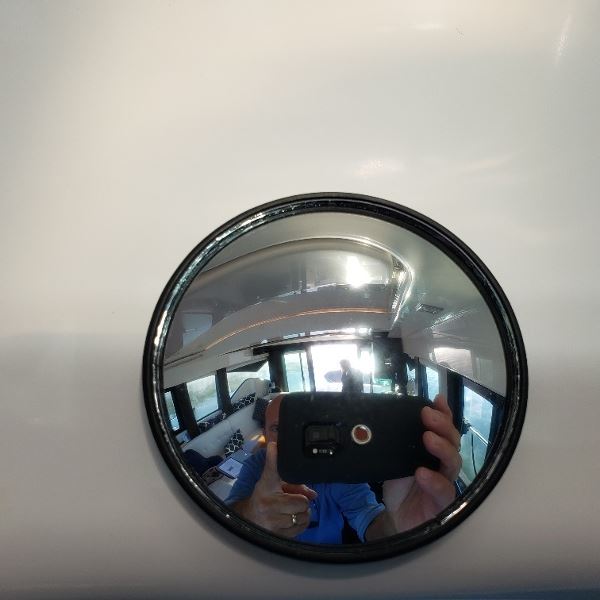 The Shiloh Military War Park was worth the visit.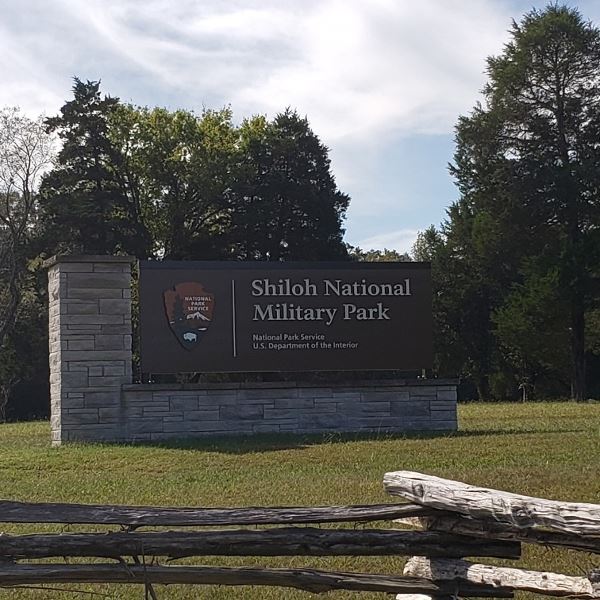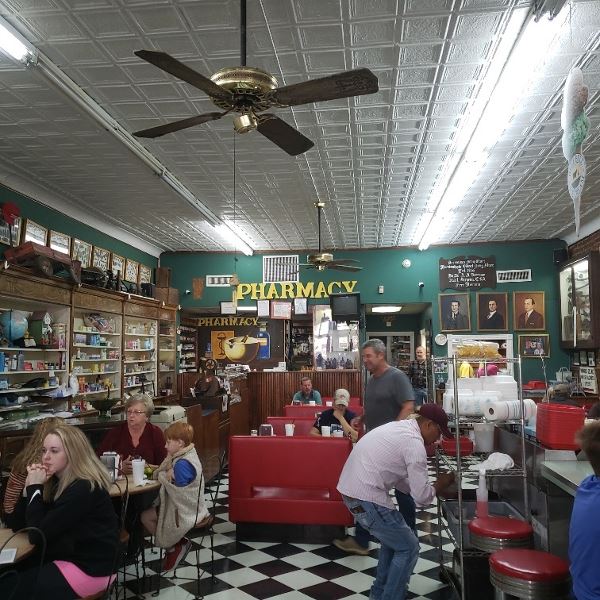 Borroums Drug Store in Fulton TN est. 1865 during the Civil war is still run by the same family.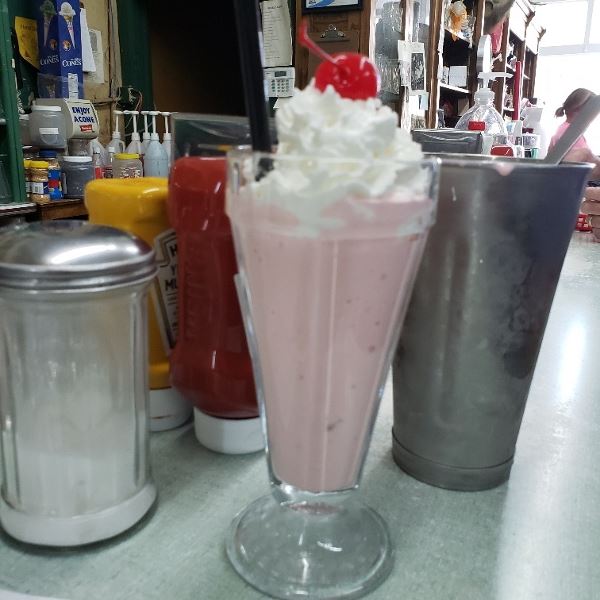 You can have lunch and a shake at the pharmacy.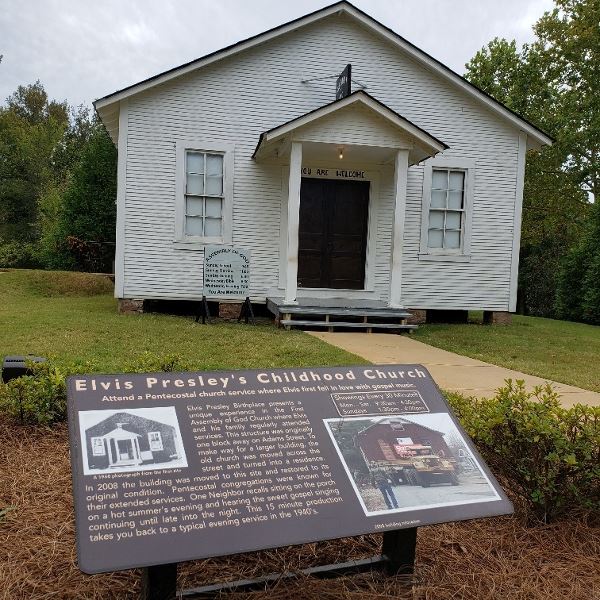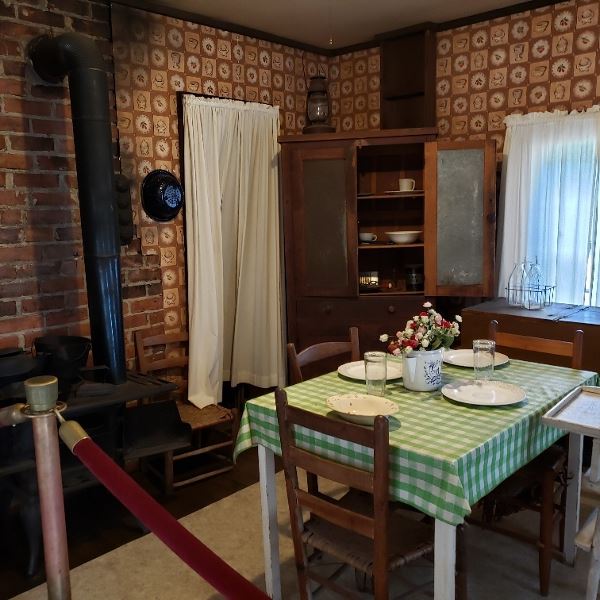 Elvis home was a two room house built for $180.00. Did you know he had a twin brother that died at birth?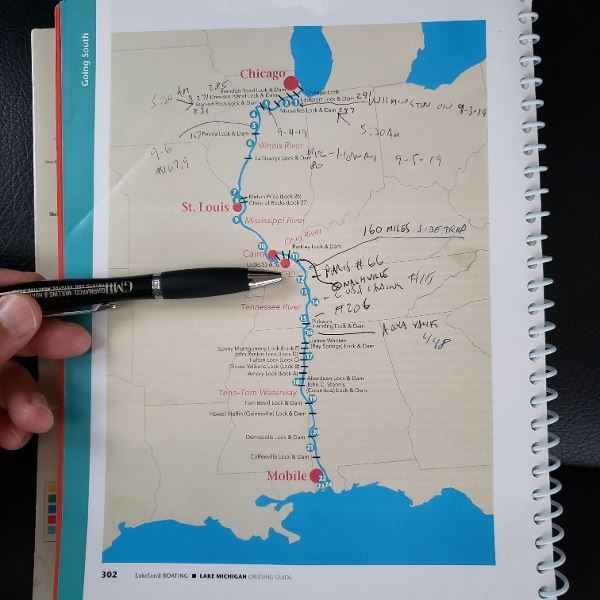 The river system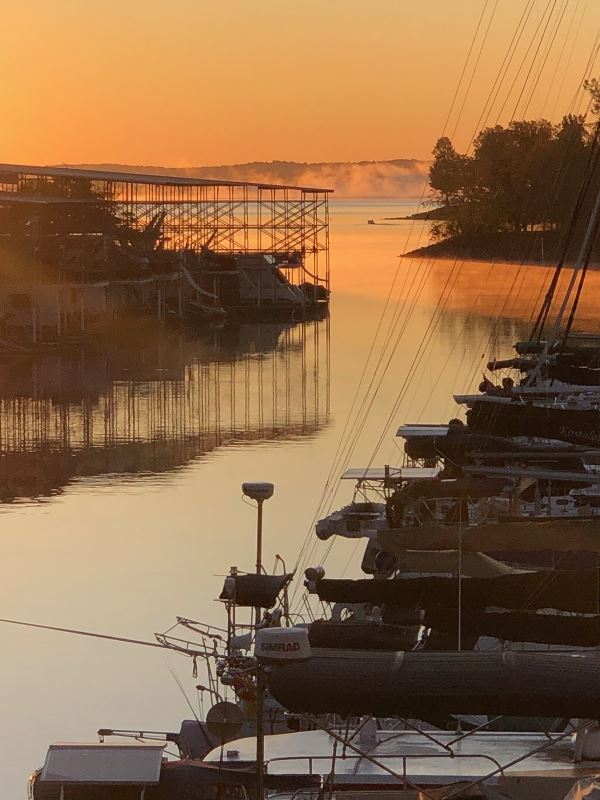 Grand Harbor Marina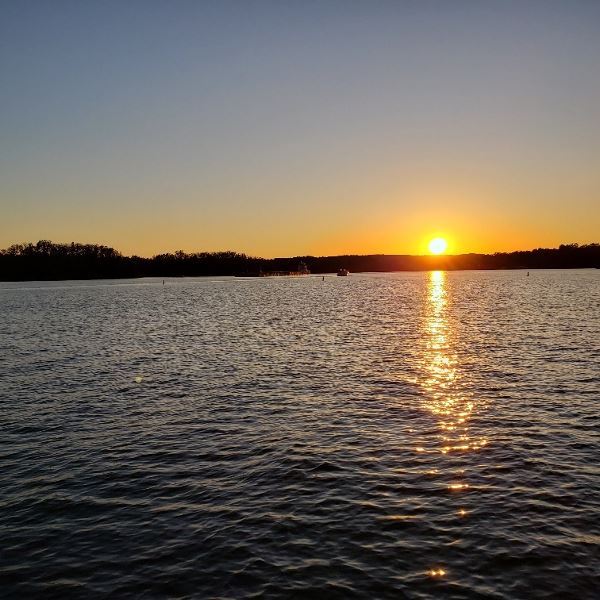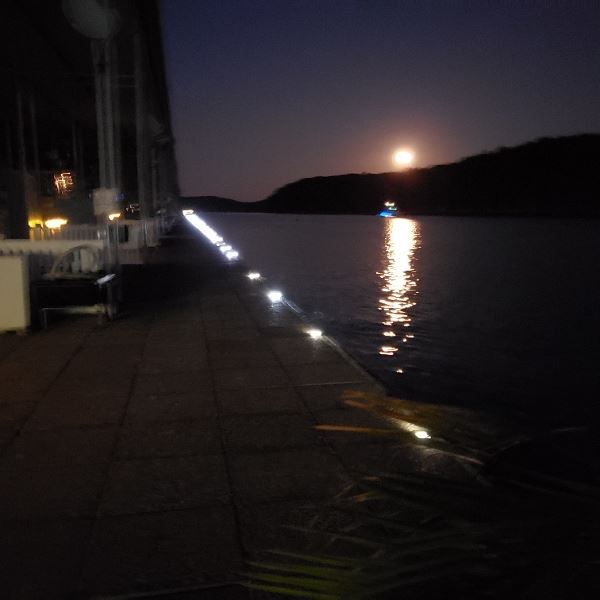 Moon rise and sunset at Midway Marina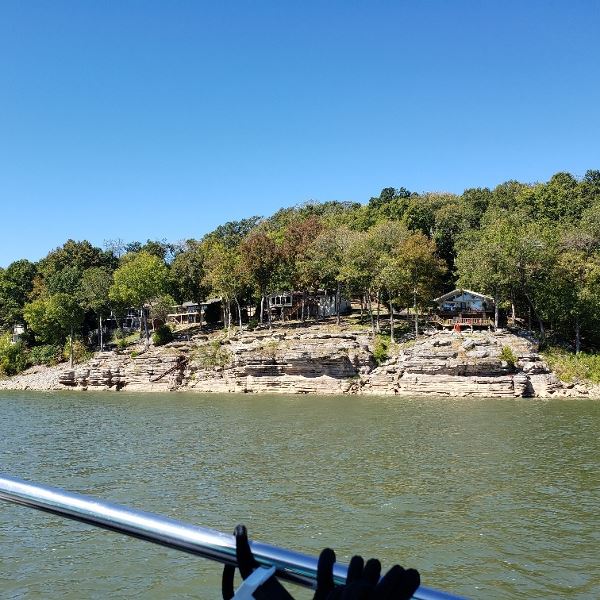 Living high on the river in Tennessee.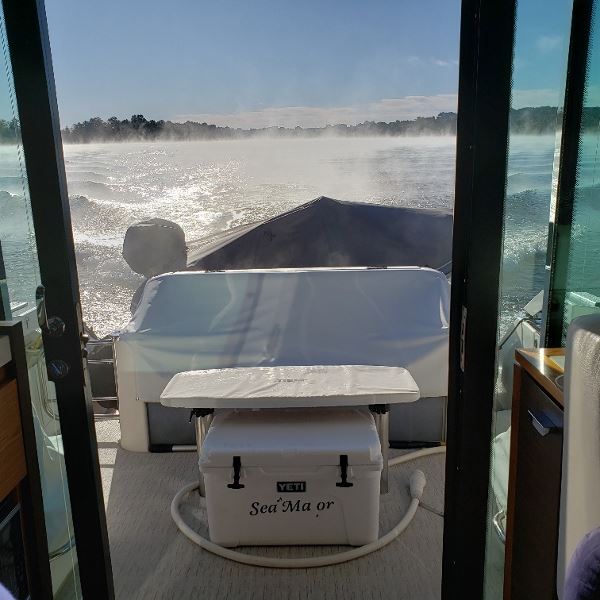 Running south away from the cold on a 58 deg. morning.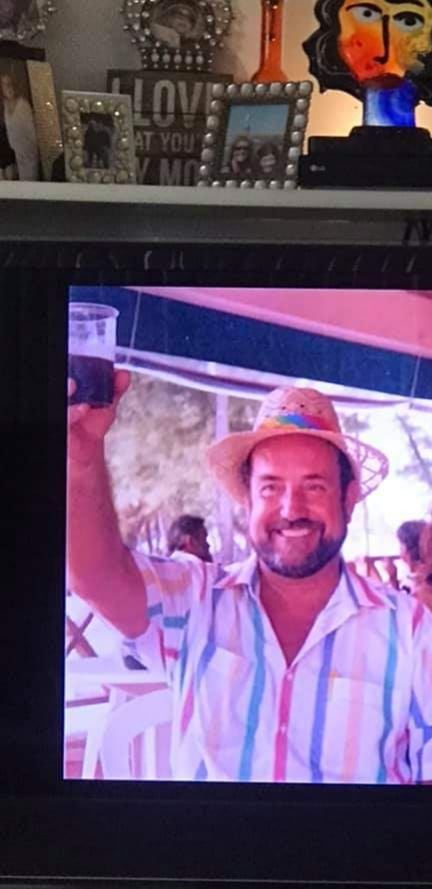 One of the loopers knew Uncle Cecil from Harrisville, MI.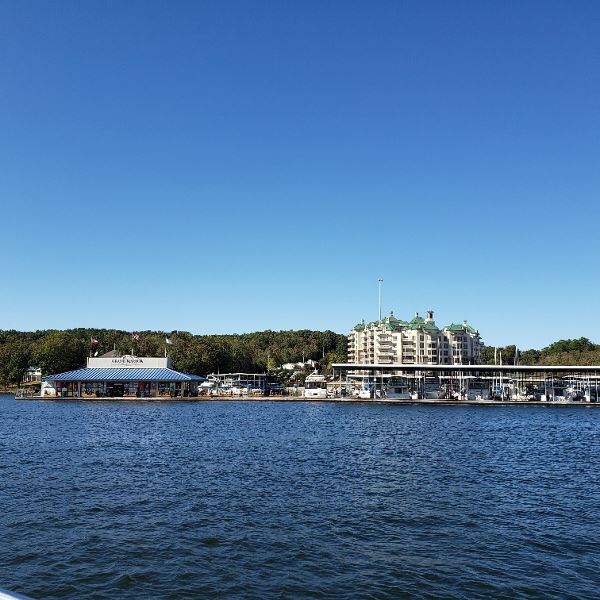 Grand Harbor was a nice marina.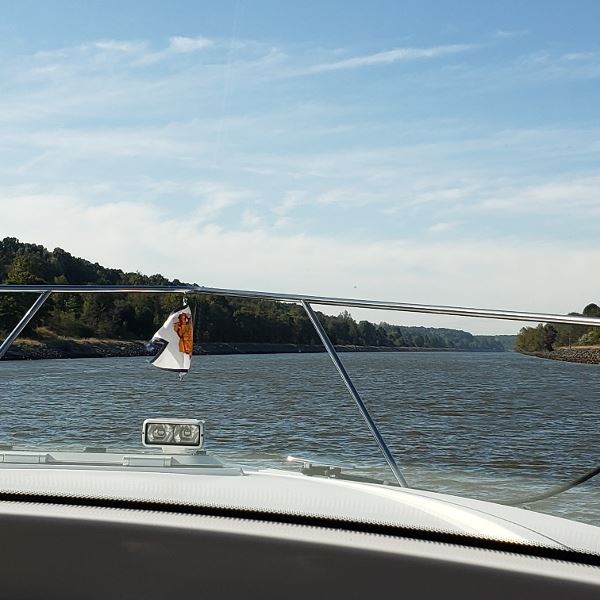 Tenn-Tom (I-75)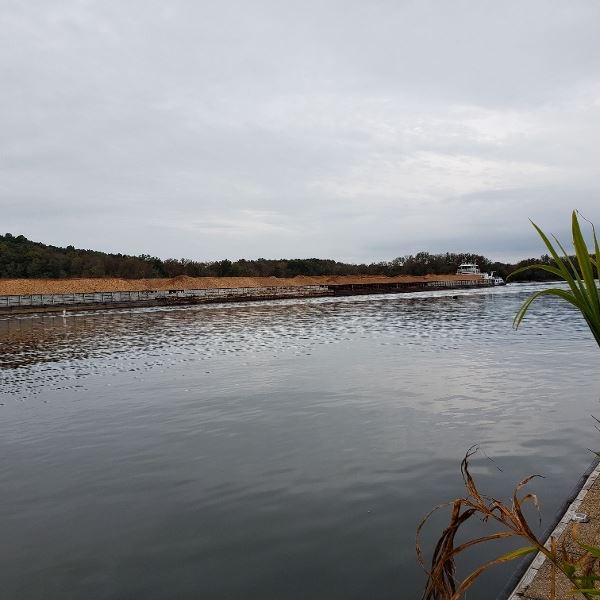 Lots of Tows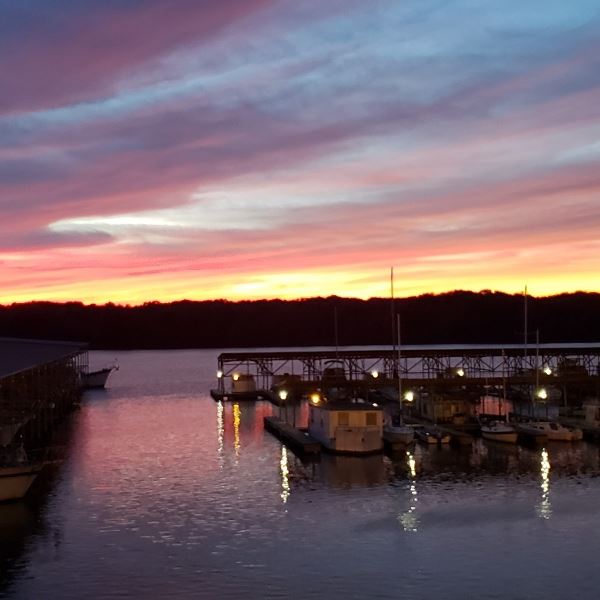 Sunset at Columbus Marina, MS.